Set Square Patterns is a creative design studio where pattern cutting and sewing workshops will be taught by freelance pattern cutter Carla Diogo, from sewing lessons and workshops to alterations and limited-edition garments and accessories in the pipeline, Set Square Patterns has it all. You can even download our contemporary PDF patterns with clear step-by-step instructions.
Brief:
Make a poster to go with sewing kits of differents products using collage techniques and bold colors to attract a younger audience
 to sewing at home.
After the first sketch and speaking with Carla, we decided to use different colors and straight lines.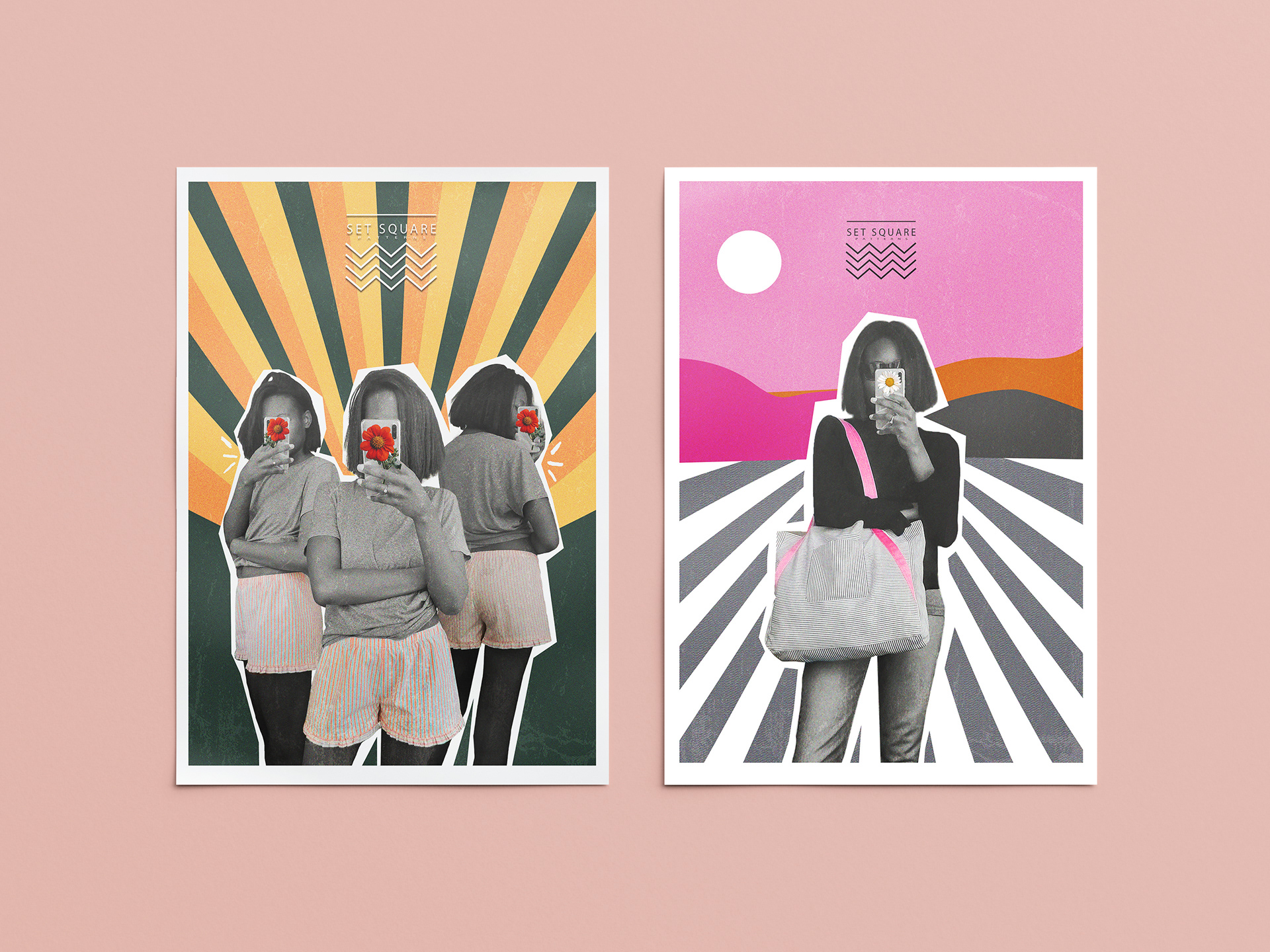 Using Illustrator to design the background and 
Photoshop to prepare the images and give some texture. 
We went for a vintage bold style and used the classic selfie to attract a younger audience. 
We decide to let the pictures be in B&W and focus the attention on the products.